Join hands with us learn more about new technological advancement in promotional campaigns, this detailed writing will provide you with information about Google Adwords campaign and services we provide regarding it.
What Is Adword Campaign: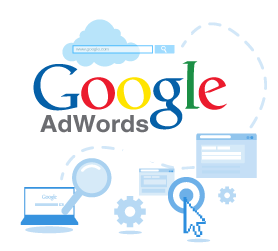 An Adwords Campaign is an ad campaign within an AdWords account. Adword campaign comprises usually of several small ad groups. Each group in adwords campaign acts as mind reader of people searching for unique keywords, it writes ad text according to the type of keyword a user may type into Google's search engine. Usually adword campaign groupings include demographics, geographical locations device division, and product type. For example, A clothing store selling stitched and unstitched clothes can choose to have different ad campaigns for each of its products.
Our Services Regarding Adwords Campaign:
With our adwords campaign target the right visitors with right keywords. With our consultancy services you can achieve heights of success. There's more to an AdWords campaign than sitting back and waiting for visitors to click on your ads. We will add something more to your adwords campaign, you will see reaching your promotional adwords ad reaching target customers within few days. We will  make sure that the ads you've created are being displayed to the right people at the right time and that you don't have to pay too much for getting suitable keywords and unique adwords campaign meeting your needs and reaching the niche group of customers you are targeting. Our adwords campaign is better than all those expensive ones that won't offer you beneficial returns.
Running a promotional campaign of a product and making it successful is the sole motive of any website and organization. We will play an eminent role in creating unique keywords for success of your adwords campaign. Our services regarding adword campaign will touch the heart of right visitors and strike their minds. Our adword ads will remain in their minds finally making success of your campaigns possible.